hors les murs
Julien Hübsch
Julien Hübsch | Progress at TUFA, Trier
Jun. 18 - Jul. 10, 2022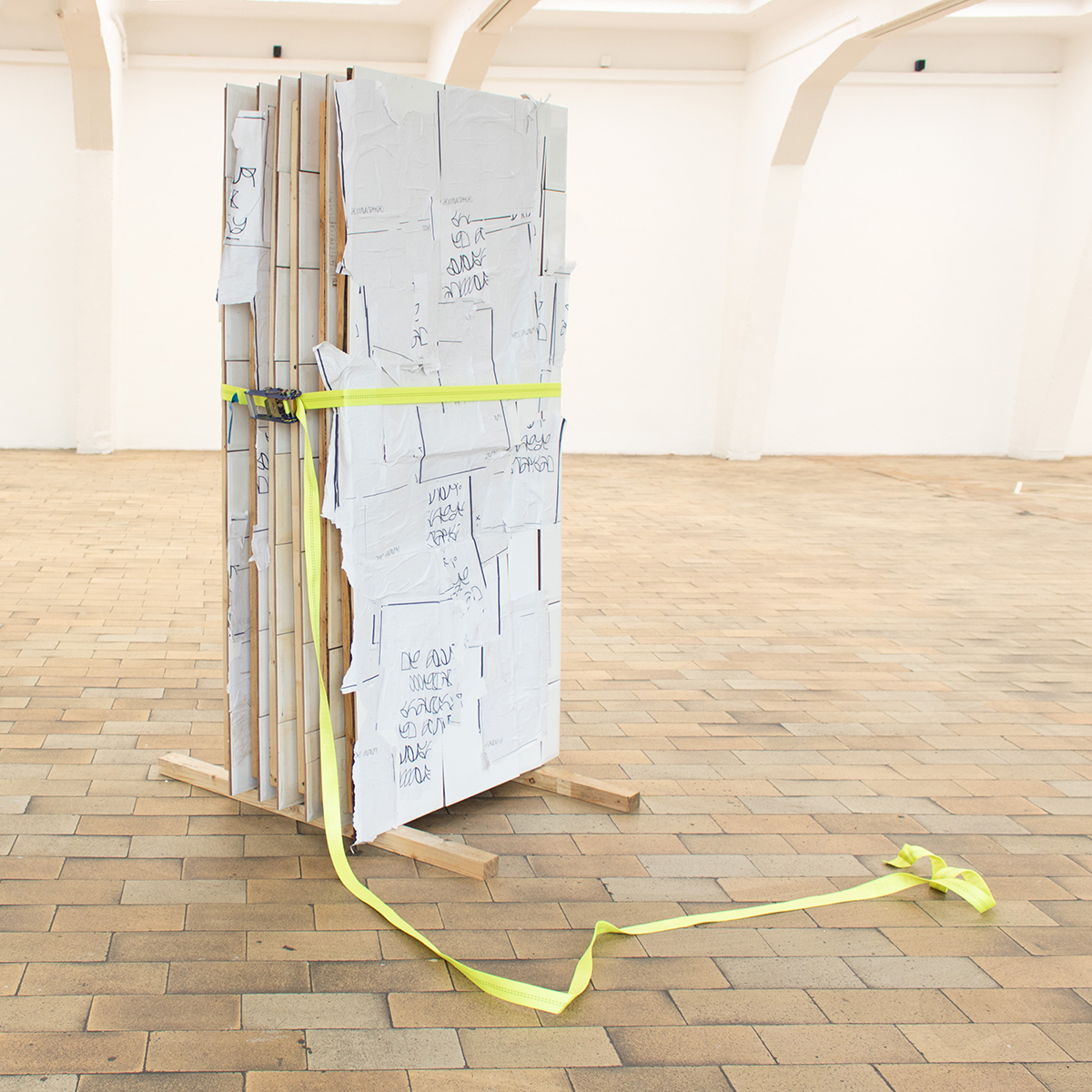 Julien Hübsch "universally speaking (storage)" at Tuchfabrick, Trier in the current PROGRESS exhibition by Kunstverein Trier & Kunsthochschule Mainz. This is another version of the work that Julien Hübsch showed at BRAVENEWWORLDORDER at Casino Luxembourg Forum d'art contemporain last year. While the first version functioned as a set on display, this one represents the storage version of the same work. Questions around the realness and "final form" of the artwork are asked through different stages that the installation goes through. Most of his work doesn't have a "final" form, but rather a "current" form that is particularly made for a certain space.
"universally speaking (storage)", 2022
Paper, glue, spray paint, ceramic tiles, screws, wood
165 x 85 x 100 cm
PROGRESS can be seen at TUFA Trier until July 10th
more informations