JULIEN HUBSCH at the Luxembourg Institute for Artistic research
Mar. 01 - Apr. 15, 2023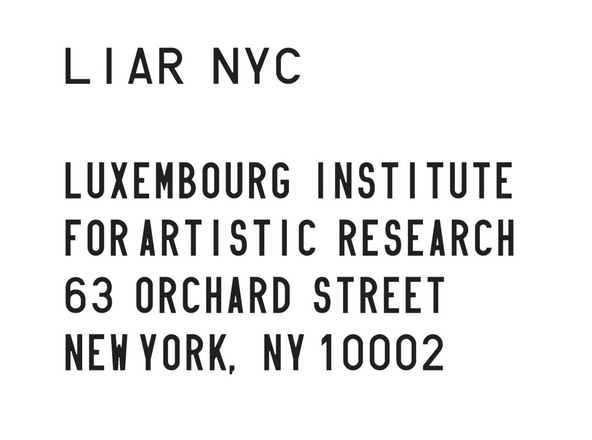 JULIEN HUBSCH at the Luxembourg Institute for Artistic research
OPEN CALL at the Luxembourg Institute for Artistic research is on display at 63 Orchard Street from March 1 through April 15, 2023.
The Luxembourg Institute for Artistic Research NYC is a not for profit organisation in the good spirit of the European Kunsthalle run by Casey Detrow and Vince Tillotson.
LIAR is a platform in New York City that supports cultural exchange between Luxembourg and the United States by organising exhibitions, residencies, and events.
The work can be viewed Monday-Sunday from 9 AM to 7pm. To book an appointment with the curators, please email contact@liar-nyc.com.