WINNER ROBERT SCHUMAN ART PRIZE | Lisa Kohl
Jun. 17, 2023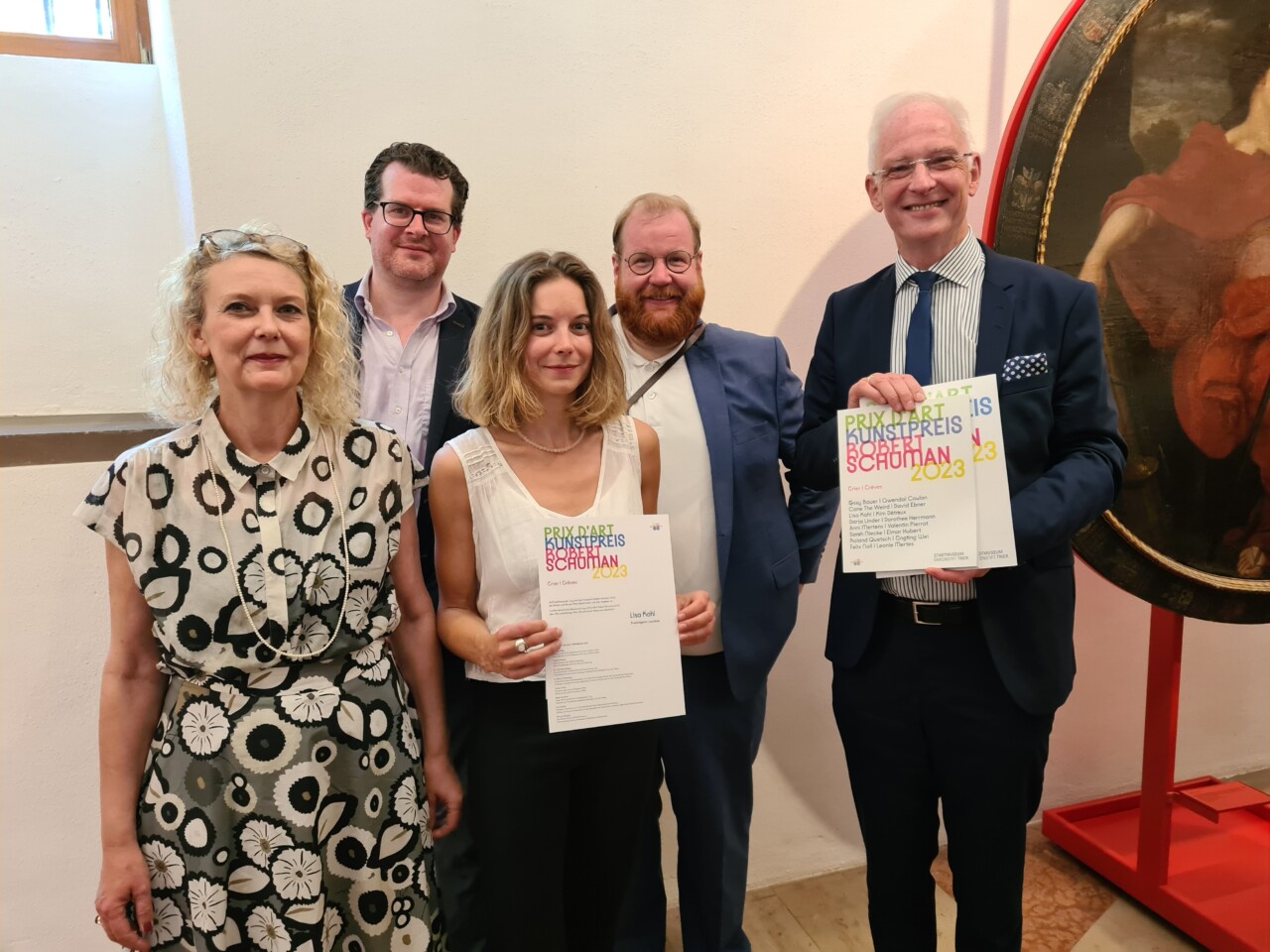 Every two years, the Robert Schuman Art Prize gives an overview of the current artistic scene of the member cities of the QuattroPole network, bringing together Luxembourg, Metz, Saarbrücken and Trier and rewards one. e emerging artist of the Greater Region. The new winner is Lisa Kohl from Luxembourg, recently exhibited at the Reuter Bausch gallery.

Lisa Kohl received this Sunday, June 11 in Trier the Robert Schuman Art Prize 2023. The jury praised the artist's work, born in 1988, as «a skillful combination of photographic and cinematographic forms of expression, plastic and auditory». In his work, Kohl raises "relevant questions about the pressing issues of our time," the jury added at the award ceremony.

Endowed with 10,000 euros, the prize, which bears the name of the French politician born in Luxembourg, Robert Schuman, is generally considered the most important contemporary art prize of the Greater Region. This year, the city of Trier is hosting and organizing the Robert Schuman Art Prize and the exhibition associated with it at the Stadtmuseum Simeonstift.